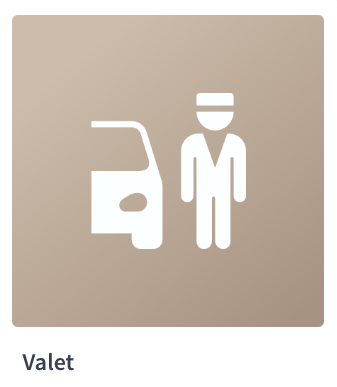 With the Valet cube you can request a valet to get your car ready for you. After you place a request, your car will be taken out of the garage within 15 minutes. Cancelling can only be done up until 5 minutes after your request.
Begin by opening the Valet cube by clicking or tapping on the icon. The cube opens and you see an overview of this service as follows: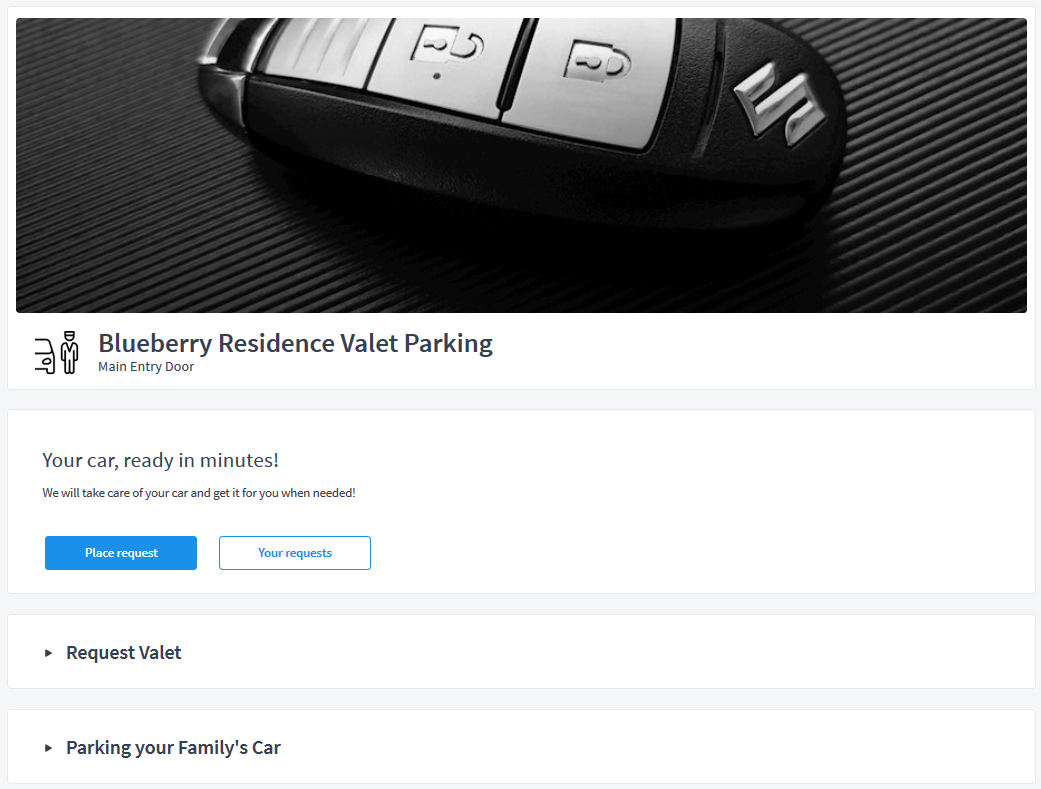 See the next few articles for an explanation of what is possible with the Valet cube.
Also have a look at the following articles: