With the "Valet" cube you can request a valet to get your car ready for you. After you place a request, your car will be taken out of the garage within 15 minutes. Cancelling can only be doneup until 5 minutes after your request.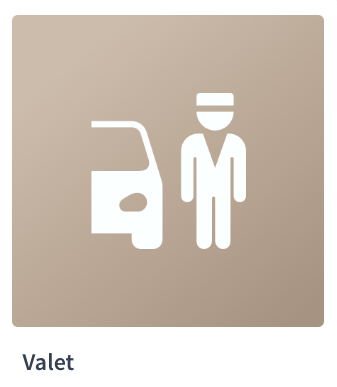 Let's begin by opening the Valet cube by pressing on the icon. The cube opens and you see an overview of this service as follows: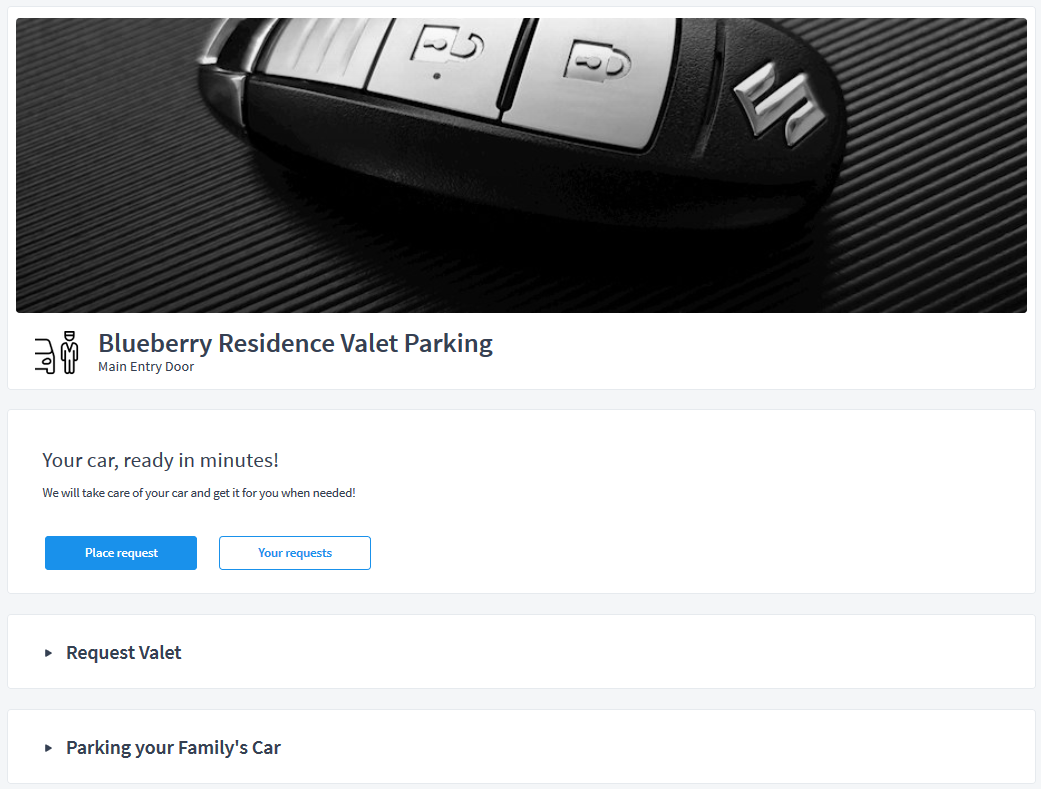 Click the button [Place request ] to enter your Valet request.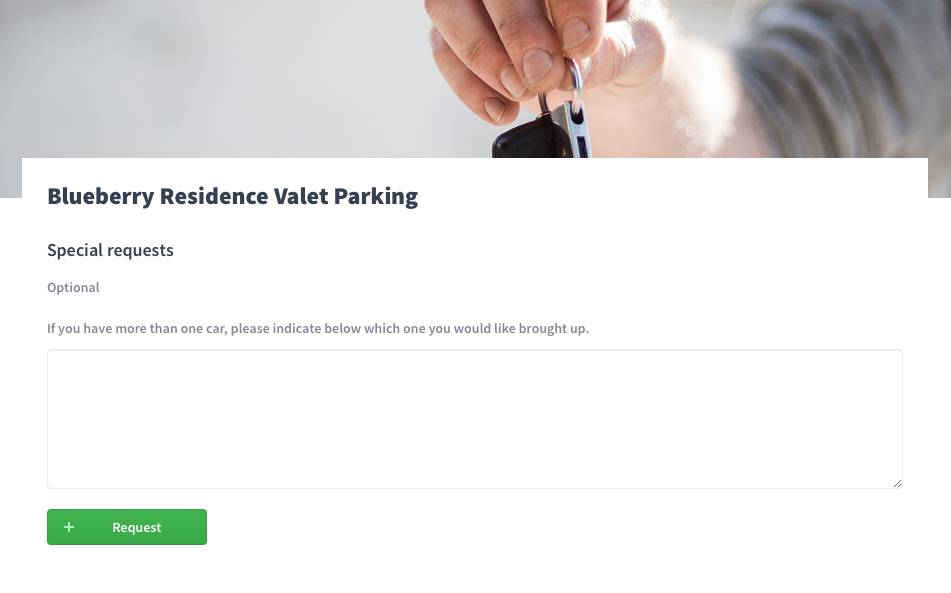 You can order the Valet rightaway by pressing the button [Request]
In case that you own more than one car you can first specify which car you want brought up by typing that request in the textbox before pressing the button [Request]

After requesting the Valet we will take you back to the previous view and a message will appear at the bottom-right corner to confirm the request:

The Valet staff member will be notified immediately of your request.