Editing a user's information resembles the form we used to create a user. You can access that form by pressing anywhere in the row the the user's name.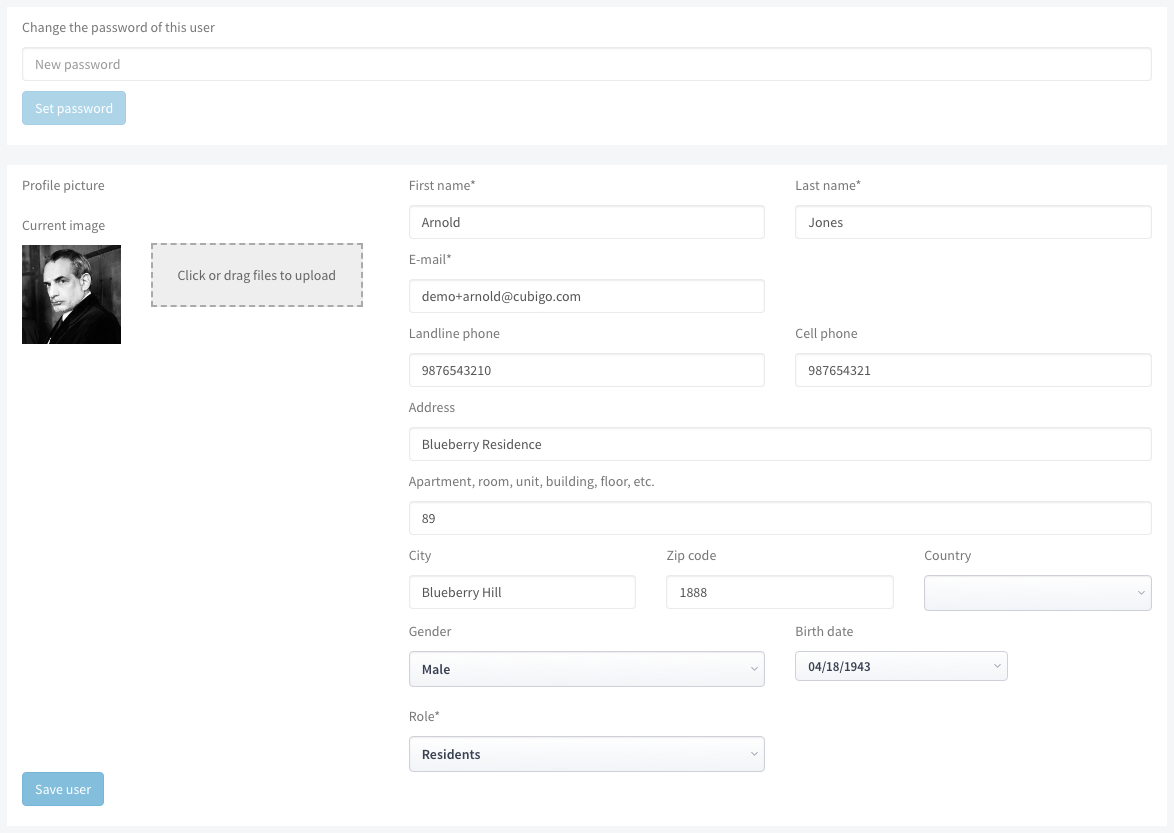 At the top you can find the option to change the password of a user.
This field can not be empty
The password must contain at least 8 characters
Don't forget to press [Save user] at the bottom of the form
If you want to change the password because your residents are having difficulty logging into Cubigo then please also have a look at this article:
One of my residents has a problem with Cubigo. How can I help them?
---
An overview of the data we store:
Profile picture
First name (This must be filled in)
Last name (This must be filled in)
Email (This must be filled in. Make sure you enter the email address correctly)
Password (The password must contain at least 8 characters)
Landline phone
Cell phone
Address
Apartment ...
City
Zip code
Country
Gender
Birth date
Role


Additionally, admin can enrich the user's profile with information about Preferences, Personal , Challenges and Contacts. See the seperate sections as part of the profile. On top, admin can also indicate barriers into the user's profile, informing other staff members about physical and mental difficulties or issues.
Both admin and staff have access to the sections Overview, Challenges and Notes. Within these sections the community staff members can exchange important information about the resident, to offer personalized services according to its needs.