Open your Profile to access your personal settings:

To change your password, click or tap on the pencil icon next to Password.
Enter your current password first in Old password and then enter your new password in the fields New password and Repeat password. Then confirm your new password by clicking or tapping on the Save button.

If you use your iPad then go to Profile --> Security and then repeat the same steps.

Important:
Your password must be at least 8 characters! Write down your new password and keep it in a safe place.
Next time you log in with your new password:
On your personal computer and mobile devices check the box to "Keep me logged in" so that you can quickly access to community services and information without re-entering your account information.
If you use a public computer or one accessible to anyone in the community - leave this unchecked.
If you mistype your username or password when you are logging in, the following message will appear:

Please check that you typed your email address and password correctly.
Reset your password
In case you forgot your password, you can reset it on the login page by clicking on [Forgot your password?]. When requesting a reset password, the user will receive an e-mail with a link where he/she can enter a new password.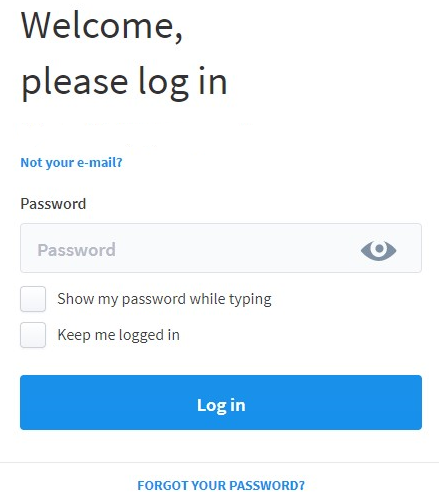 Tips
If you misplaced your password or cannot remember it, please contact your local administrator for Cubigo. He or she can reset your password and send you a new login and password combination. Please refer to Chapter 2: How to Get Help.