Open your Profile to access your personal settings:

By clicking or tapping on the pencil next to Address, you can change your address.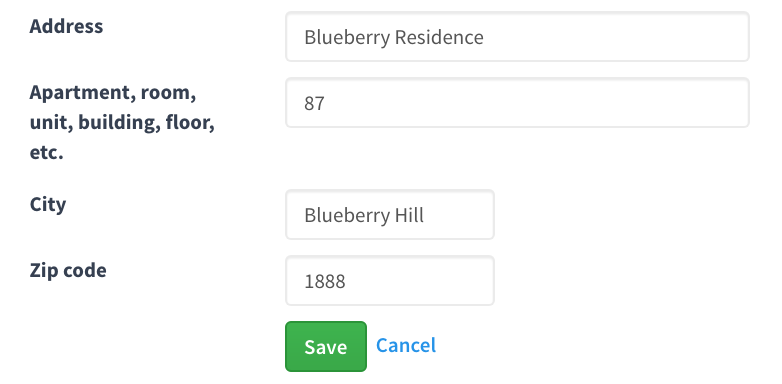 Click/tap Save to confirm or Cancel if you don't want to save the change.
---
You can enter any text you like but please make sure your apartment number is correct!