Open de administrator's menu and press on News > Items

We display an overview of the different news items that are published in your community. At the top-right we display a button [+ Add article].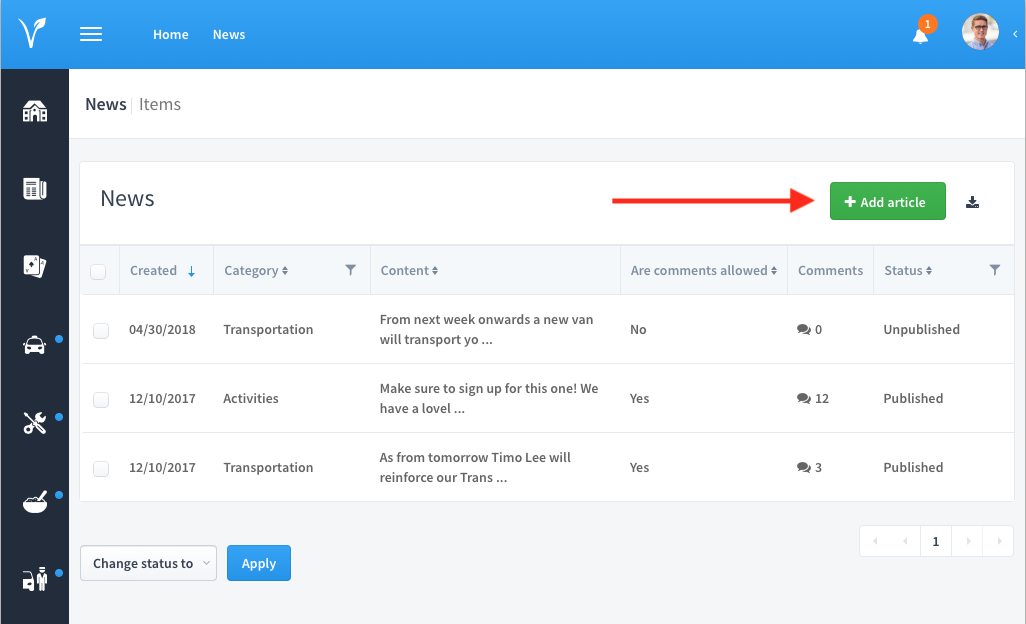 By pressing that button we display the page where you can enter the details of this article: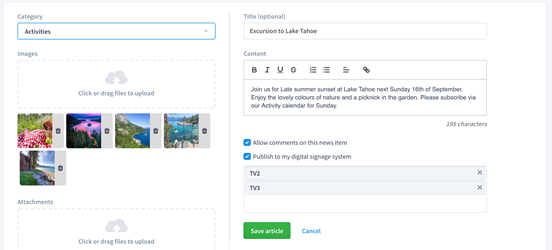 Category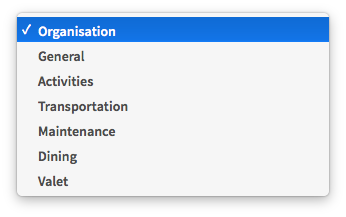 With the Category menu you can select the service a news article relates to. Every service in your community can have it's own news articles. Corresponding to your role (service), you can publish news articles in a specific category.
We also provide a "General" category for news that relates to all of the community. The news article's category is also displayed as an icon next to the article's title: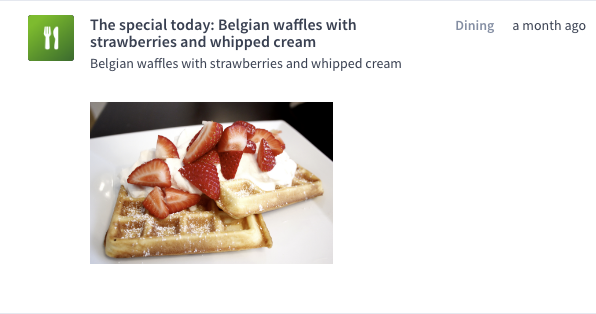 ---
Image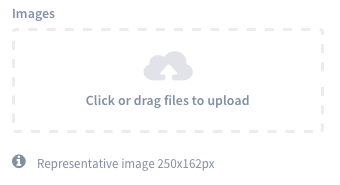 You can add multiple images to the news article. Either click inside the grey box and select an image file, or drag and drop an image file from your computer into the grey box.
You can optimize the image for various screen resolutions by clicking the most important part of the image. The application highlights this part of the image for every screen resolution.
If you are not happy with the image you selected you can press the button [Remove file] that appears under the image that has been uploaded and add another image.
It is not required to add an image.
---
Title

This is fairly self-explanatory. The "Title" field is where you can enter a title for the article.
It is not required to add a title. 
---
Content

The content is the essence of the news article you are publishing. You can type the text of the article into this box or copy and past the text you want to publish from another source. There is no formatting of the text possible.
You can add file attachments to the news items, viewable and downloadable by the users. Supported formats: PDF, XLSX and DOCX
---
Allow reactions

By checking this box you allow residents and other staff to add reactions to your news article. Residents can only delete the comments they have placed themselves. But staff can delete anycomment by anyone.
---
Publish
News articles are daily broadcasted. Publication to digital signage is checked by default (if active in your community). You can select to which screens (select a community channel TV1, TV2 and TV3, … ) this information is published.
Save Article

It is important to Save your article. Only then will it be published to your community. If you forget to save the article and navigate away from the page you will lose any text you may have entered.