Open de administrator's men and press on News > Items

Go to Items to get the overview/grid of the different news items that are created and/or published in your community.
Each line in the grid represents one specific news article. Here you can also see the number of comments on a specific news item.
Publish/unpublish
Starting from the grid, you can change the status of a news article between Publish and Unpubish.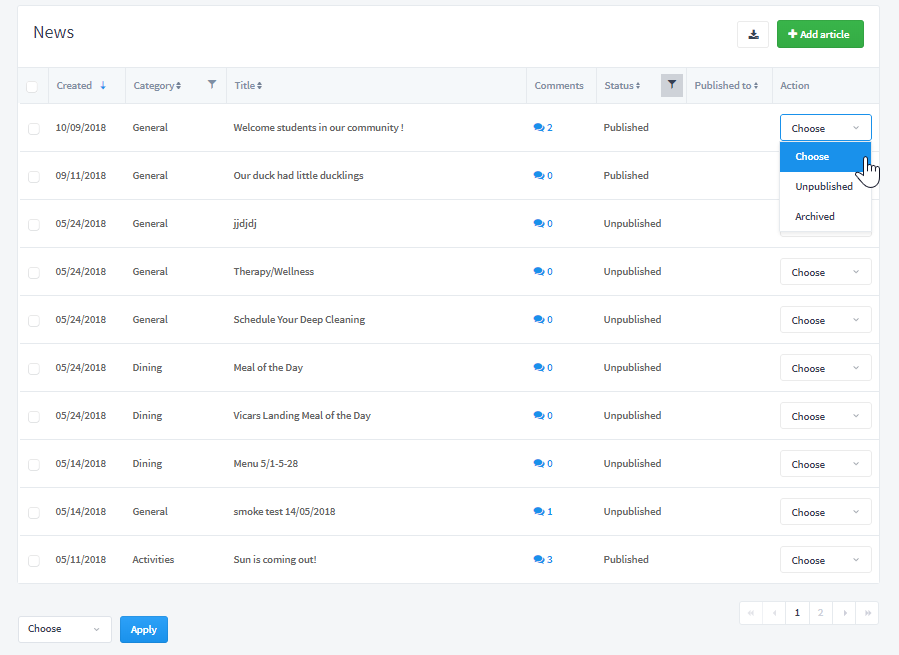 Once unpublished, you can later republish this news item again with the same status button.
The news article and the comments placed on it are no longer visible in the News section. 
By clicking on a specific item (line) you enter the article details page where you can make modifications to an article and save.
Comments
Clicking on a news article, opens also the next ' Comments' page where we list all comments posted on news article.
Go to the Action column to manage/intervene in this comments.