Although we try to make Cubigo as easy-to-use as possible, some residents may encounter difficulty using Cubigo.
First of all: familiarize yourself with our quick start guide which you can find here:
The most commonly occurring problems can be classified into these categories
Login
Some users have difficulty logging into Cubigo. First of all, check if they are using the correct email address to log into Cubigo. You can find the email address that is connected to their Cubigo account in the User Management menu in the sidebar.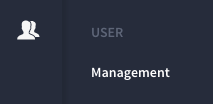 Your residents can log in with that email address and their password. If the email address is not correct then you can change it for them. See:
User Management | How do I edit a user's information?
In this same section, you can also reset a user's password in case they have forgotten it.
In general, we would encourage users to log into Cubigo from either our Android or iOS App rather than from a browser, since these devices do not require a log-in quite as often.
Internet
Another common problem is that residents try to connect to Cubigo when there is no Internet connection. Because Cubigo shares information via the internet, a stable internet connection is required. If Cubigo becomes unresponsive then often a poor internet connection can be the cause of that.
Support
In our Helpcenter you can also find our frequently asked questions as well as manuals of our cubes.
If you are still not able to sort out what is causing the problem your residents have reported to you then don't hesitate to contact us. Make sure you also send us the email address of the user in question since we need to identify the user with their email address.
You can Submit a request by following the link at the top-right of the helpcenter view. Also, you can press the Help button at the bottom right of this screen.

Email
Do you prefer to send us an email? Then please contact us via:
This is a dedicated support address only for Cubigo users. We will take care of your request and will answer you as soon as we can.