Your community Director will invite you to join Cubigo. Check your mailbox for an invitation email from Cubigo.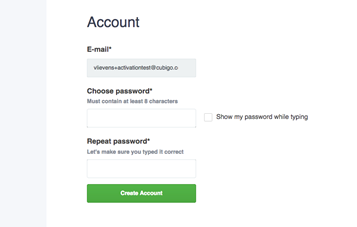 The e-mail contains the 'Let's get started' action that brings you to your community in Cubigo. You can finish this pre-registration by entering a personal password for Cubigo. Clicking on 'Create account' gives you personal access to your community within Cubigo.
If you did not receive an email, please ask the front desk. Training information and schedules are available in your email, at the front desk, or flyers in the community.
Welcome!