If you want to edit a valet request on behalf of one of the residents then first open the Administrator's overview of the valet cube in the side bar by pressing or clicking on Valet | Requests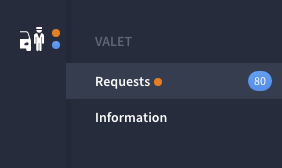 We display an overview of all the valet requests in your community. At the top right you can find the [+ Add request] button:
We display a dropdown menu where you can select the user from a list. At the top of that list you find a search field to help you find the user more quickly. You can also type the apartment number and press [enter]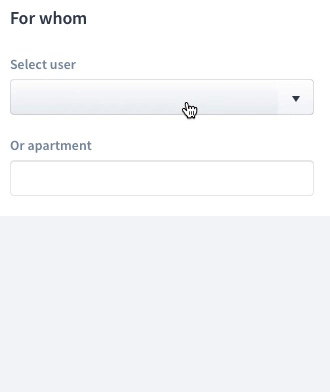 After selecting a user or apartment we display a form where you can enter all relevant information. This is the same form the users can see. We explain that in detail in this article: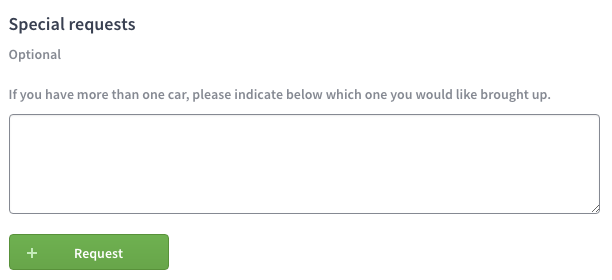 Enter any special request, and press the button [Request] to complete the process. The Valet staff will be notified immediately of the new request.