If you want to make a transportation request for a user then open the Transportation | Requests overview from the administrator's sidebar.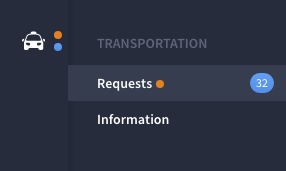 At the top right you can find the [Add request] button.
We display a dropdown menu where you can select the user from a list. At the top of that list you find a search field to help you find the user more quickly. You can also type the apartment number and press [enter].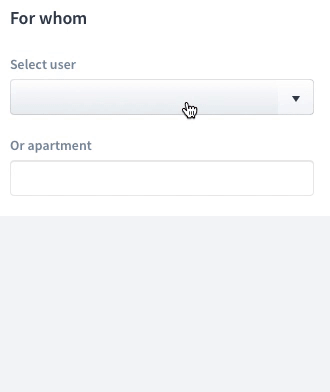 After selecting a user or apartment we display a form where you can enter all relevant information. This is the same form the users can see. Start with selecting a type of ride.

Don't forget to also indicate the return time if a roundtrip is requested!
Fill in the destination, date and timing, direction, return time, extra service, mobility aid, etc.
Staff can also mark a transportation request as billable and select a reason and price for billing. These reasons and the according price can be specified on the community level (e.g. late request - $5, late cancelation - $10,…). In the transportation request grid and grid export, the billable status and reason are shown.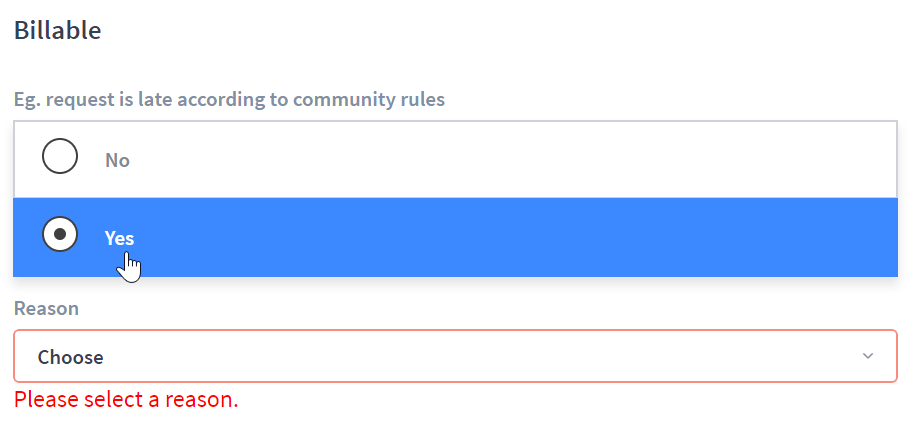 Group rides
Group rides are a new form of transportation requests that allow residents subscribe to the particular group ride via Transportation cube or via Activities Calendar. These requests can be then proceeded via Transportation cube. Click here to see how to create a new group ride.
To add a resident to the group ride in the transportation request field select a resident and then a group ride:

The calendar with all available group rides will appear. Blue dots indicate that there are rides on this day. Click on the preferrable date and all rides for this day will appear below.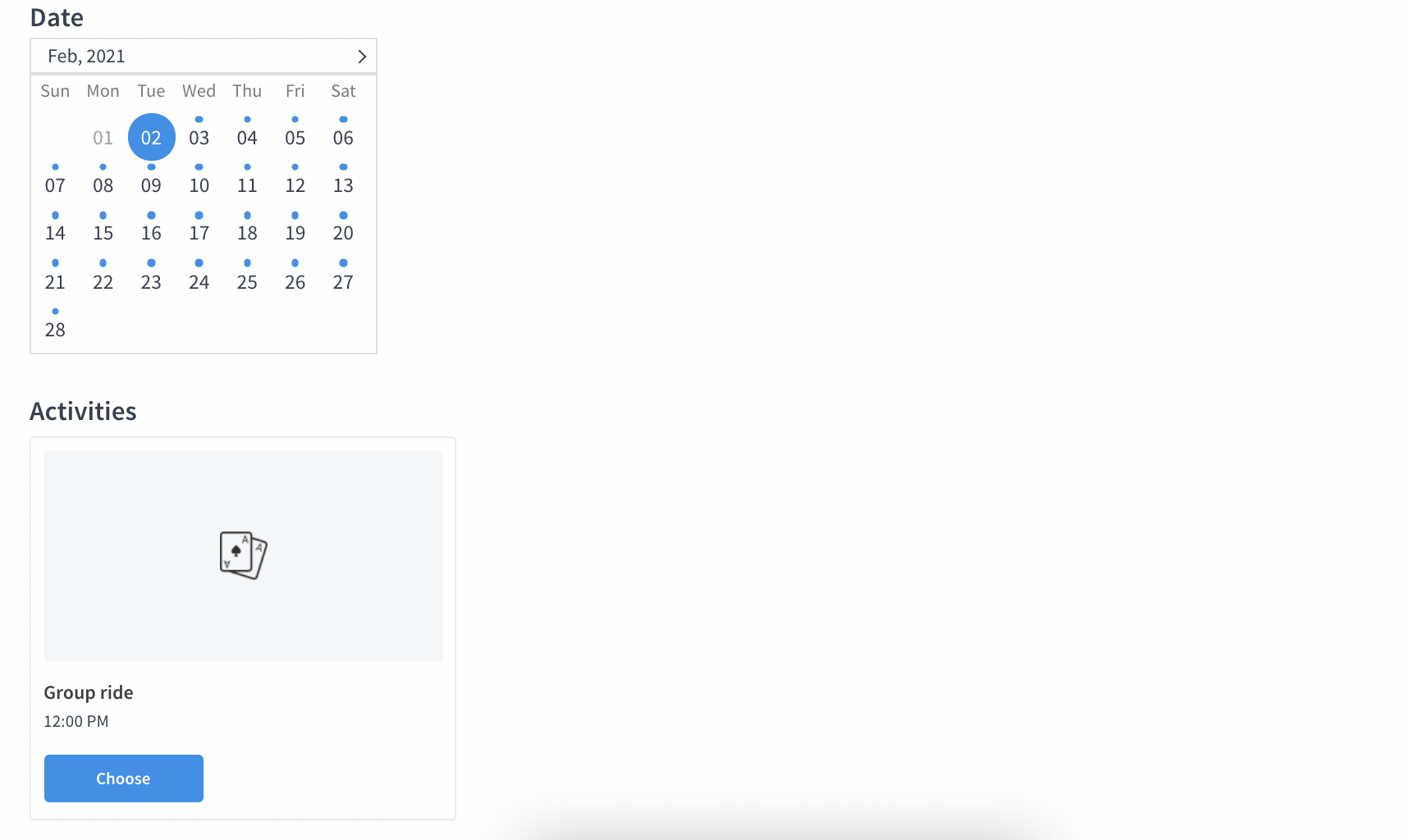 Select the ride that you are interested in and click on [Choose]. All the details of the ride will be loaded. Click on [Sign me up] to subscribe a resident to the ride. The ride will appear in their calendar on the day of the event.