If you want to make a transportation request for a user then open the Transportation | Requests overview from the administrator's sidebar.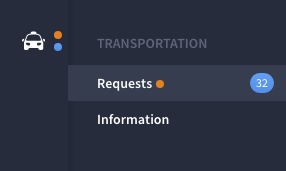 At the top right you can find the[Add request] button.
We display a dropdown menu where you can select the user from a list. At the top of that list you find a search field to help you find the user more quickly. You can also type the apartment number and press [enter]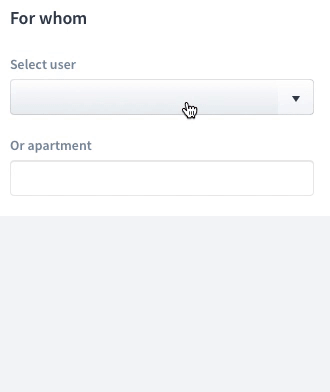 After selecting a user or apartment we display a form where you can enter all relevant information. This is the same form the users can see. Don't forget to also indicate the return time if a roundtrip is requested!
Fill in the destination, date and timing, direction, return time, extra service, mobility aid, etc.
Staff can also mark a transportation request as billable and select a reason and price for billing. These reasons and the according price can be specified on the community level (e.g. late request - $5, late cancelation - $10,…). In the transportation request grid and grid export, the billable status and reason are shown.