Click/tap the button Your request to get an overview of all Transportation requests.
All requests will be shown in chronological order. Clicking or tapping on a request will open the detail view. Click/tap on the specific request you want to cancel: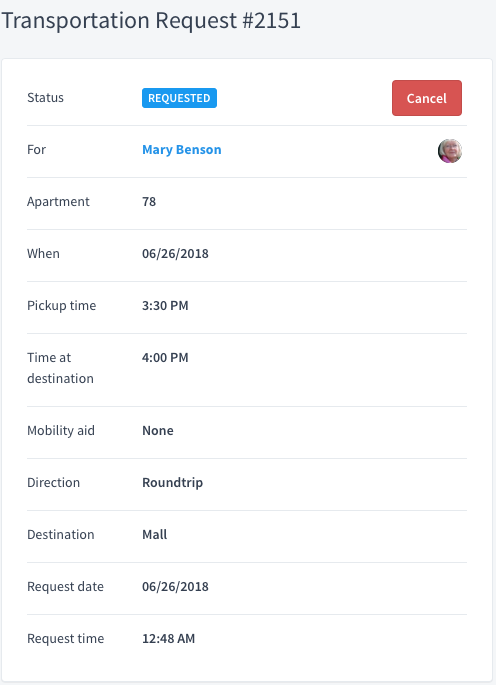 Click/tap on the red Cancel button at the top and this will remove your request from Transportation's planning. Your canceled request will still be visible in the history view, labeled as cancelled.

If your request has already been confirmed you will need to reach out to a local team member to cancel your request.