If you use your iPhone/iPad, please go to this article:
Attendance | How to track attendance at an activity (on Staff App)
This functionality is available from the day of the activity until 7 days after the activity start time. During the 7 days from the start date, you can manage the attendance of residents for a specific activity.
To see an overview of attendees that have signed-up, click on on the number in the Attending column. This will list all residents with a Signed up or Going status.

Color labels highlight the attendee status in the Status column.
The activity status is displayed above the grid: Published, Unpublished, Canceled, or Archived.
The Contact details for the residents are visible here.
The list also indicates the Challenges for the attendee.

To track attendance of residents during or after the activity, click on the blue [Take attendance] button in the top right corner. This page shows the list of people that have Signed up for the activity.
When the Take attendance box appears, checkmark the box before their name(s) to record who attended the activity.
Residents who signed-up and were check-marked as attending will have the status of Attended in the tracking column of the attendee grid. You can also select the level of engagement.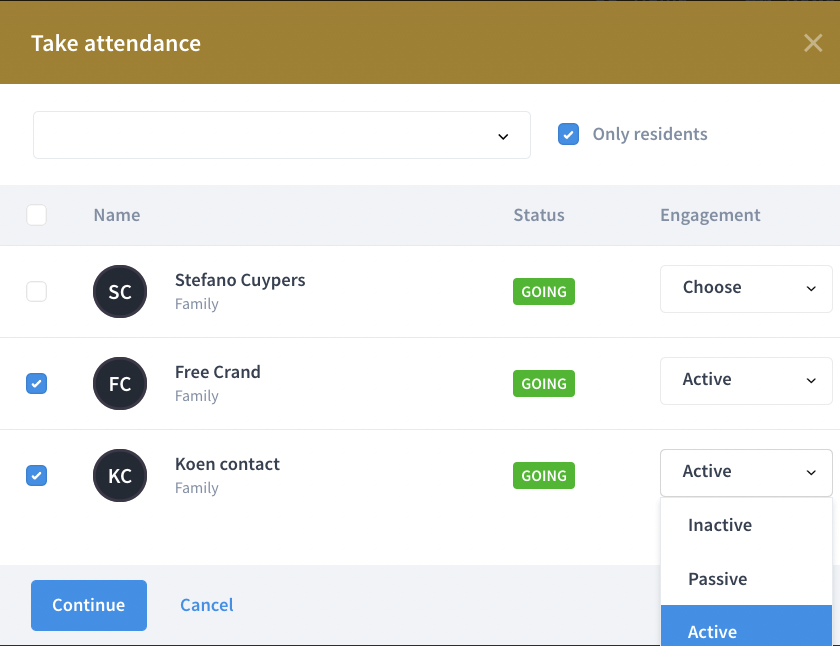 Residents who signed-up and were not checkmarked as attending, will have the status of No show. There, you can select a reason for no-shown.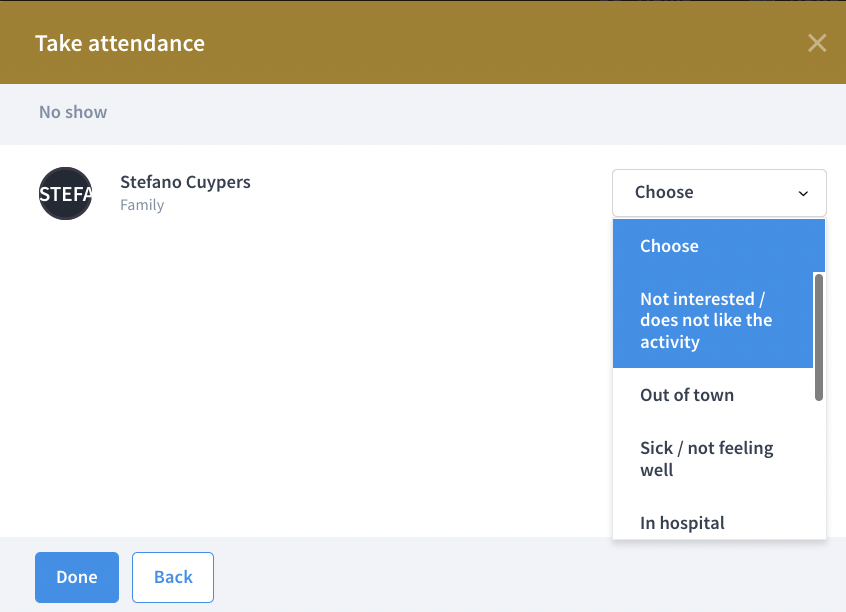 As an option, you may use the search bar to register the attendance of residents that did not sign up before the activity, but showed up to join the activity; they will have the status of Drop in.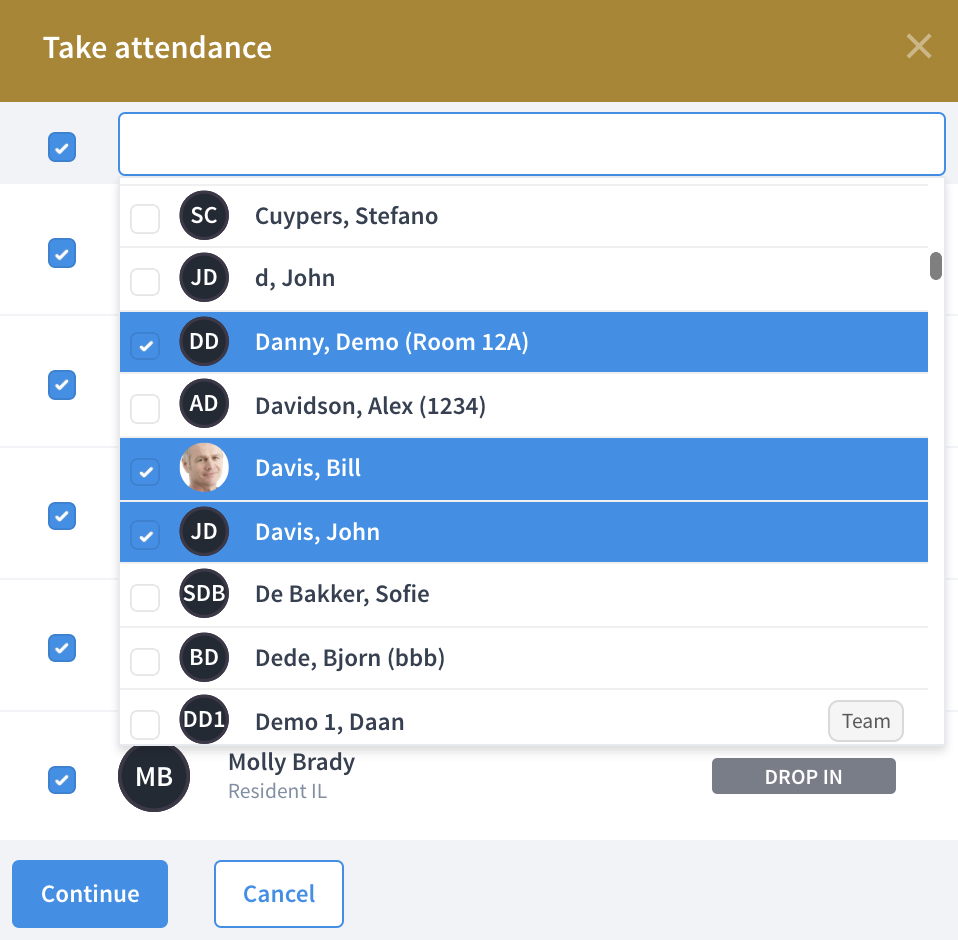 You can also deselect [Only residents] next to the search bar. This will help you to find other users (e.g. family, prospects, staff).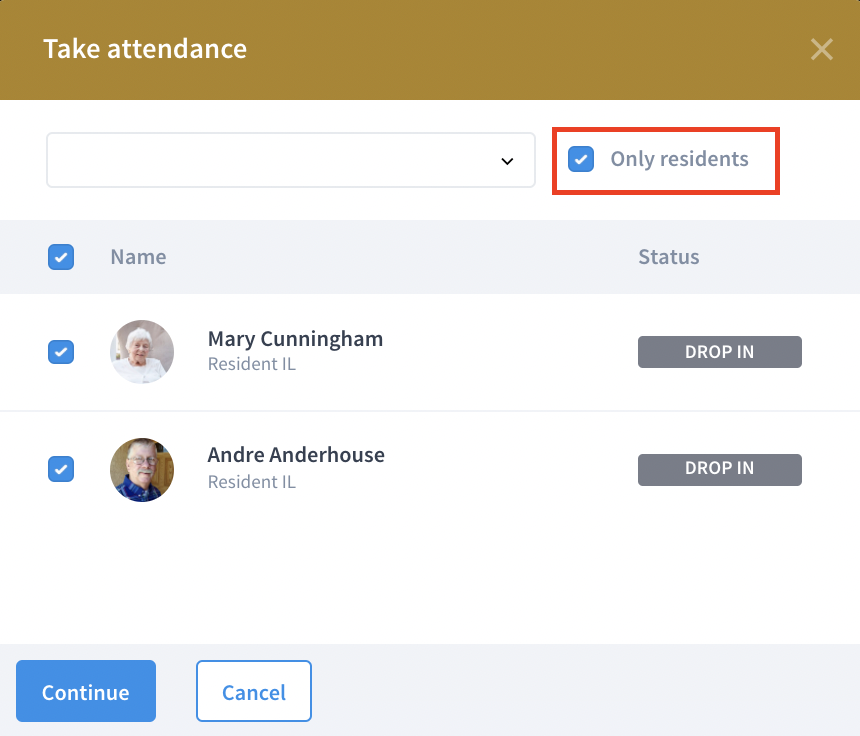 Click on the blue [Continue] button.
If there was no one missing from the attendees that had signed up (No show), you will see the message, "Nobody is missing! You can now save this attendee list."
Click on the blue [Done] button (tip: you can click on the [Back] button if you missed a resident when taking attendance).
In the Tracking column which is the first in the list, you will see the status of Attended or No show.
You can now add a note or change the reason for no-shown if needed.