To manage the Cubigo accounts of your residents, select [Management] from the sidebar.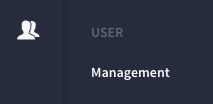 We display an overview of al the users that are active in your community.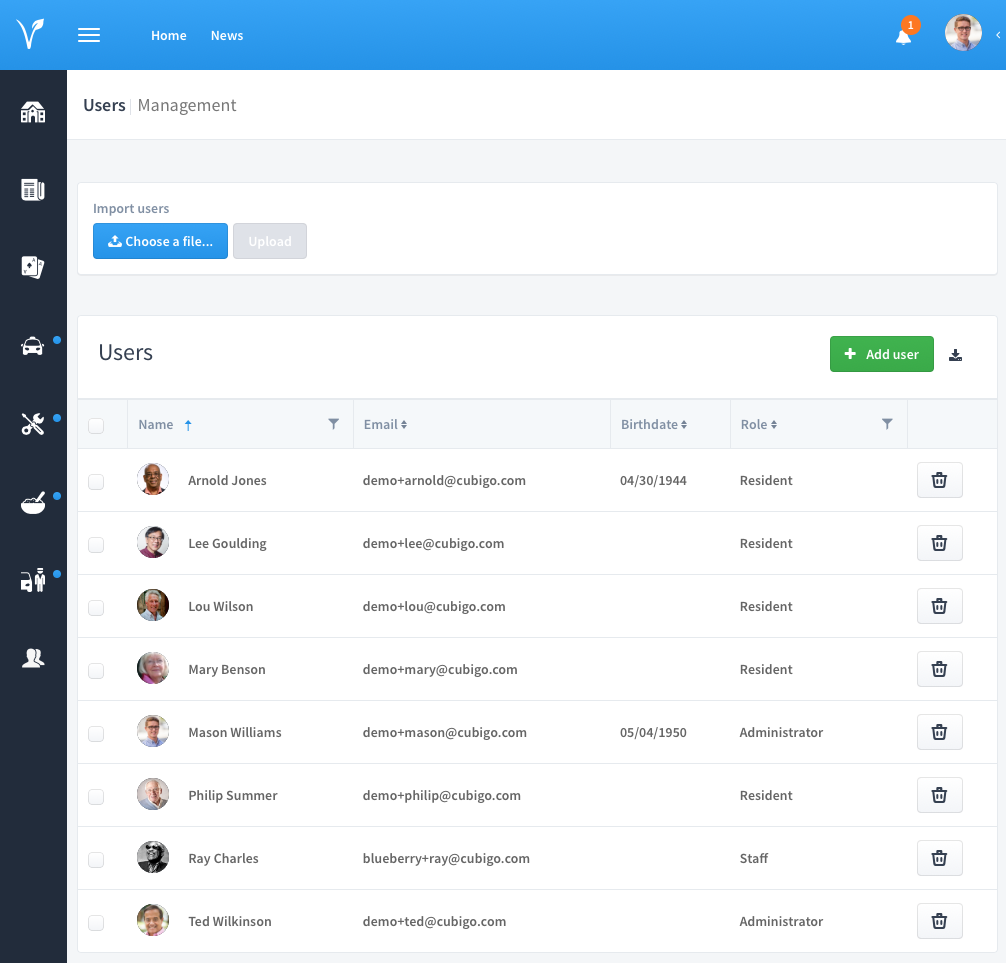 Here you can add, remove and de-activate profiles as well as edit the profiles of your residents in Cubigo. See the next few articles for an explanation of how that works.
Profile deactivation has the following consequences:
- Login attempt: "Invalid login attempt."
- Requests get status canceled, request comments get status read, activity signups are deleted
- User is no longer shown in directory
- User is no longer available when adding a request as staff/admin or adding attendants
- After reactivation, the user can see request histories again