From the Admin side menu you can open the User Management view. At the top right you can find the[+ Add user] button:

This procedure is relevant if you want to add an individual user in the community. This is not the appropriate procedure to upload all residents in batch. Herefore see the next section.
By pressing that button the following form is displayed: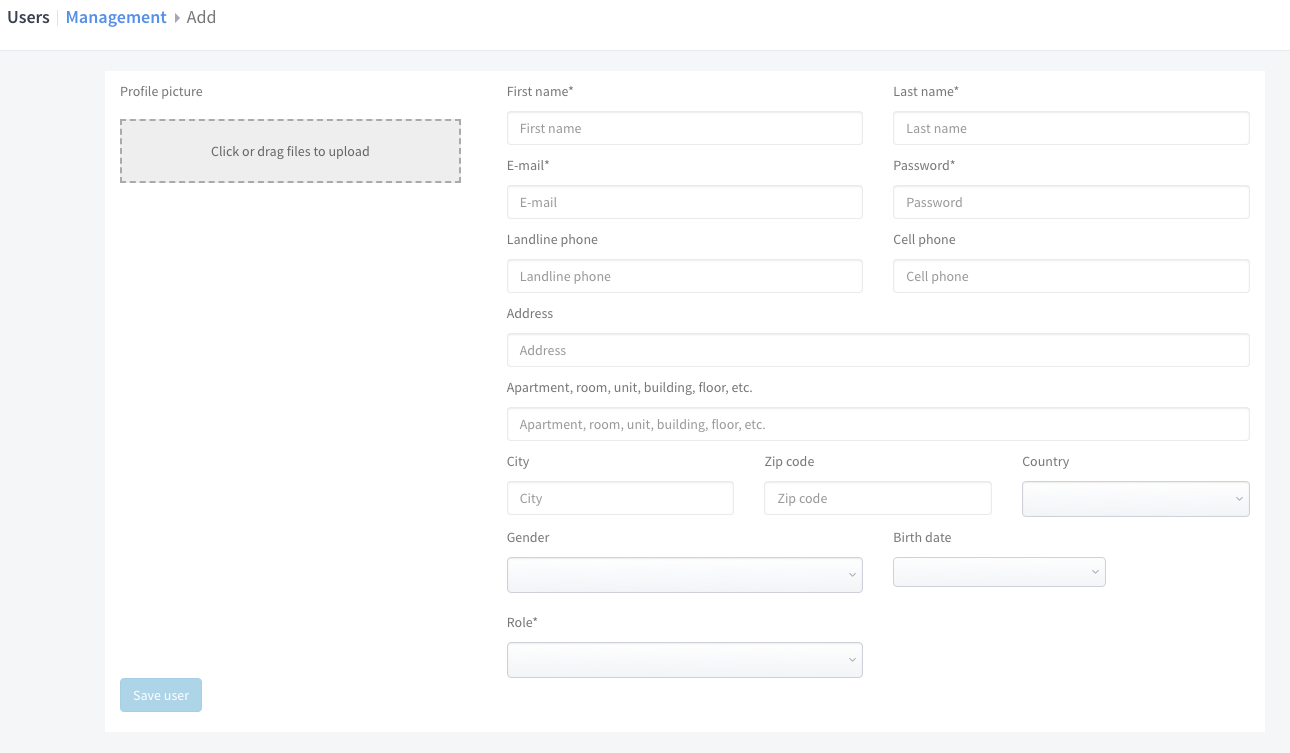 Fill in all the relevant information and press [Save user]
An overview of the data we store:
Profile picture
First name (This must be filled in)
Last name (This must be filled in)
Email (This must be filled in. Make sure you enter the email address correctly)
Password (The password must contain at least 8 characters)
Landline phone
Cell phone (Preferred for communication)
Address
Apartment, room, unit, building, floor, etc.
City
Zip code
Country
Gender
Birth date
Role
(This must be filled in. Pay special attention to the role, since any user with Administrator privileges has access to a lot of information of the residents in your community)
Note
We identify users by their email address. When trying to add a user with an email address that is already registered with Cubigo, an error message will appear. Enter another email address or change the email address of the user in Cubigo and attempt to add the user again. Also you can log into Cubigo with the email address that already exists.