Open your Profile to access your personal settings:

Go to the Personal tab.

By clicking or tapping on the pencil next to Birth date, you can enter or change your birthdate
Here you have multiple options to change the date. Just click/tap on the date to open the date selector. You can simply click/tap around in this tool to see how it works.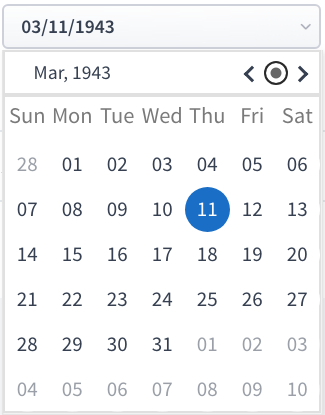 If the year is correct, you can use the < and > arrows in the right corner to scroll forward and backward in time, one month at a time. Once you have found the right month you can select the right day in the calendar frame.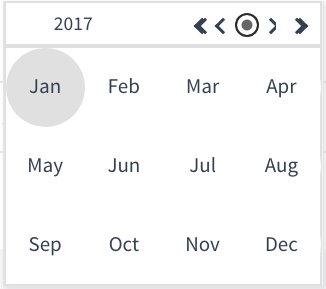 You can choose to not provide a year and simply leave 2018 as a value. However, if you want to change the year click/tap on the year in the date. Use the < and > arrows to navigate to the correct year.
Use the double arrows << and >> to skip 10 years
The single arrows < and > skip one year
Click or Press the dot • to return to the current year
Once you have selected the right year you can select the right month and then the correct day.
Click/tap Save to confirm or Cancel if you don't want to save the change.
---
If you encounter problems to set your birth date, ask for help during the Cubigo training session.
If you feel adventurous you can try to edit the date manually by placing the cursor in the date and typing the date. Use this format: mm/dd/yyyy

How to change your birthday on the iPad
To change your birthdate go to Profile --> Account -->Personal and click edit near the Personal section.
Then tap on the line with Birth date and scroll up or down to the right date, month, and year.
Remember to save!