At the top of the screen we always show the button News. 

With this News feature you as an administrator can manage the news items that are published to your community. Residents can respond to these news items by placing comments.
Click/tap on the News > Items to see an overview of the news items in your community: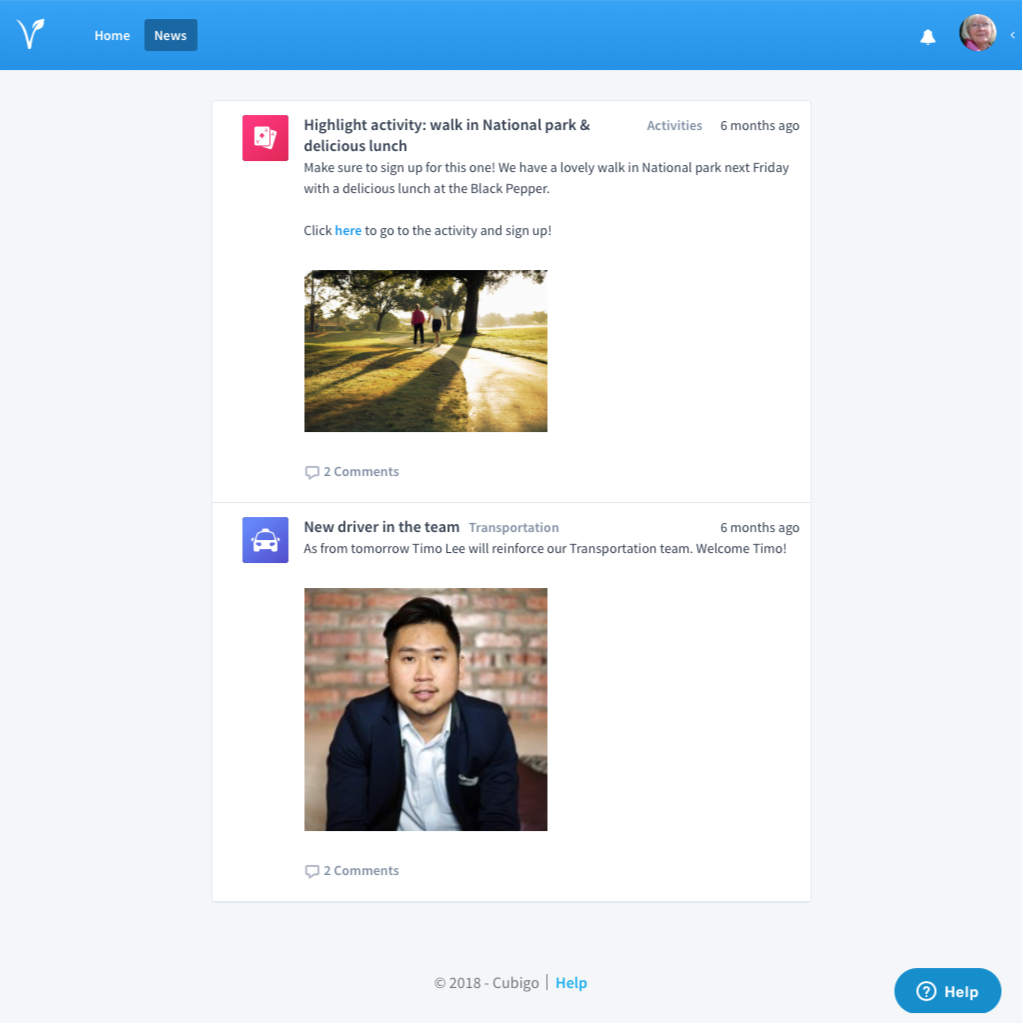 See the next few articles for an explanation of what is possible with the news items.