You can open the news feed with the News button at the top of your home screen.

If you use Cubigo on an iOS (Apple) tablet or phone, you can find the News button at the bottom of your home screen.
All the news published by the staff will be available here. We indicate with a round badge if new news items are available here. Next to the title, you will find a reference to the service (icon) an indication on the publication time.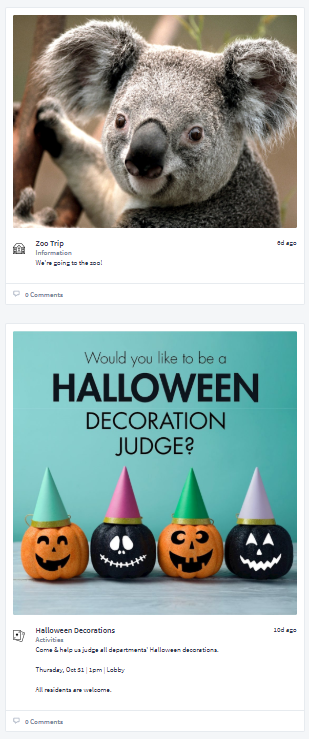 A news article can have multiple images in a lightbox viewer. The lightbox opens on the image you clicked, while you can navigate to the next or previous image clicking the arrows (also on keyboard).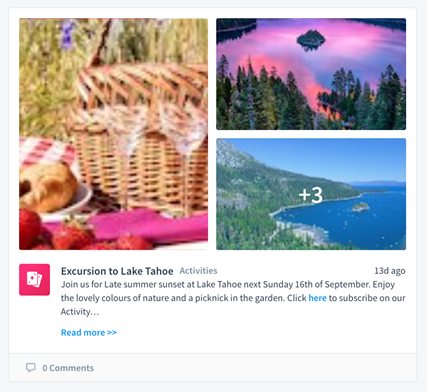 This news channel will be updated regularly by staff and published to all residents in real-time. So each time a news item is posted by staff, you will be first to read it here. The icon at the left of the title indicates to what kind of services the news relates to.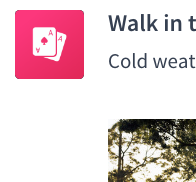 Feel free to comment on the news posted here by simply typing a message, question, or comment, in the comment field.

Remember to click/tap Send! Your comment will become part of the news item and will be visible to all the residents in your community. Everybody can read the comments that are posted here. They will appear in chronological order.
You can delete your own comments, by clicking or tapping on the trash can icon.
---
Please note this is not a private communication channel between residents and staff. All comments you place are public and visible to everyone in your community.