There are several places where you can keep track of what is happening in Cubigo. We send so-called "Notifications" whenever there is an update to any of the services you have requested. For example when a meal is ready for pickup or when there is a question from the transportation service about your ride.
Attention: If staff needs to change an activity (date, time, location) because of organizational reasons, all attendees will be unsubscribed. You will receive a notification to inform you about the change. In that case, don't forget to subscribe again.
When you access Cubigo you can find these notifications in several places.
Home Screen
In the top part of your home screen you can see everything that you have requested for that day. Each time you request a service or sign up for an activity it will be displayed here on the day that the service or activity is due. During the day, these reminders will stay here. They will disappear once the activity or service has expired or when they have been cancelled.
To read the complete details for a given activity, simply click/tap the icon to see some details: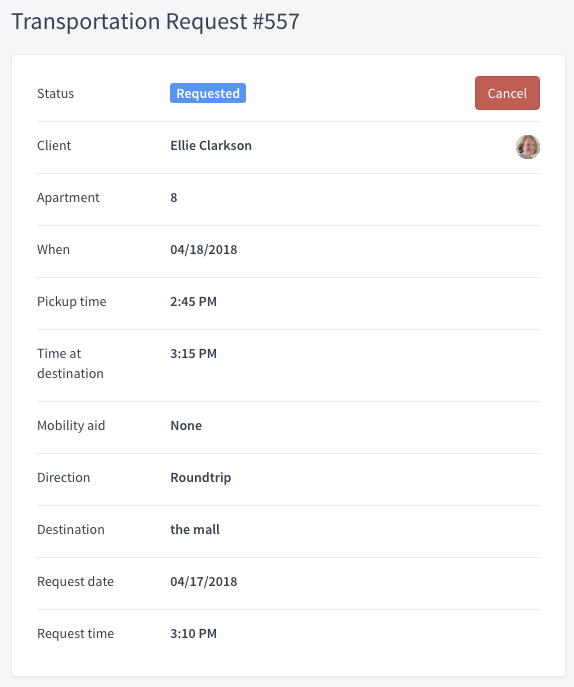 Notification centre

In the top header bar, we display a number indicating the unread notifications. Whenever there is an update to a service that you have requested we increase that number by one. By pressing or clicking on that number we display an overview of the most recent notifications. The ones you have not opened yet are highlighted in blue. Press on a notification to open its details.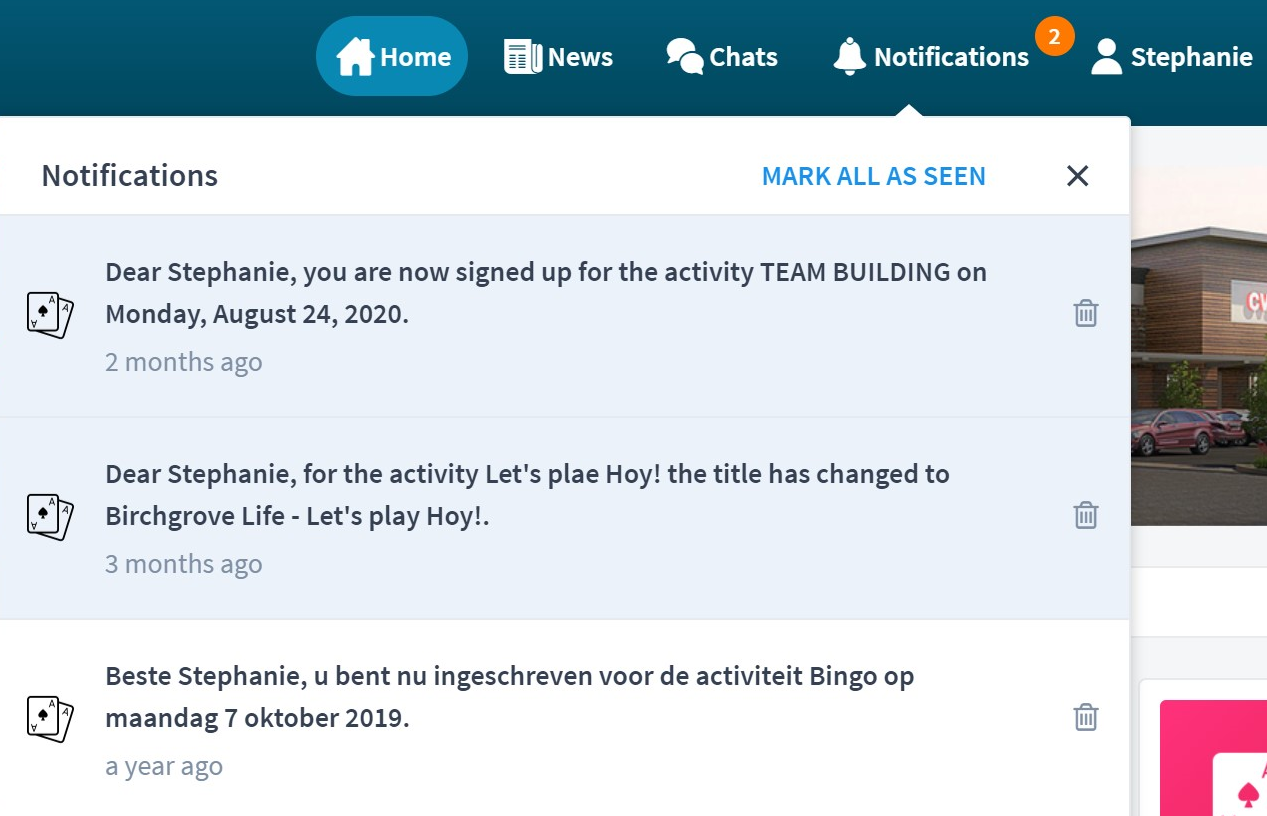 There's a delete function (recycle bin icon) in the notification center to delete notifications one by one or all at once (delete all).
Notifications on your smartphone, tablet or PC
Since you are not always looking at your smartphone, tablet or PC, we also send so-called Native Notifications to your smartphone, tablet or PC.

For more information about how to accept these notifications please follow this link:
How to delete notifications
You can delete your notifications but clicking on the trashcan icon next to each notification.

Notifications via email
For staff users, we can configure a notification sent by email (to your inbox) to inform you about new requests. This is a configurable setting for the following services: Transportation, Contact, Suggestions, Housekeeping, IT support, and Visits.