Since you are not always looking at your smartphone, tablet or PC, we also send so-called "Native Notifications" to your smartphone, tablet or PC. Click here to read more about notifications.
Initial Notification acceptance
This article is about how to accept native notifications. It is important that you do accept them since it will help you stay up to date about changes to the schedule of activities you signed up for transportation you have requested etc.
The first time you log into Cubigo, whether via the link https://community.cubigo.com or via the Cubigo app on your smartphone or tablet, we will ask you to accept notifications.
Cubigo is available on a wide variety of operating systems, each of which has its own unique way of requesting permission to display notifications. What is important is to accept the request to allow notifications the first time it is asked. It is more difficult to activate them afterward.
On a Mac OS X computer with the Safari browser this request looks as follows:

On an iPad using the Cubigo App this request looks as follows: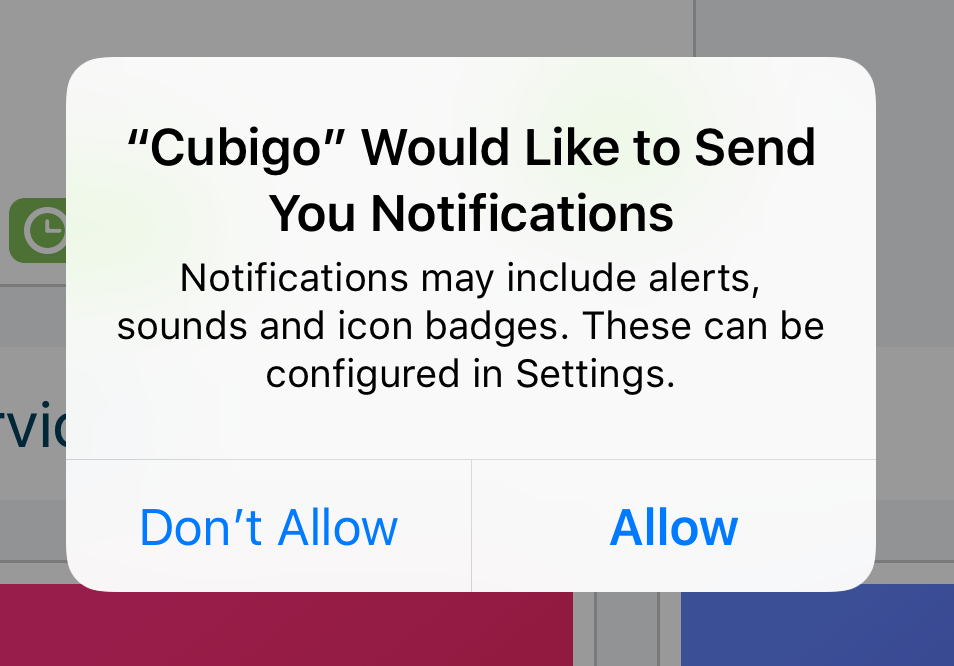 Allowing Notifications following initial refusal
If you have denied the request to send notifications on iOS you can open the Settings App, and then Notifications. Scroll down until you find Cubigo: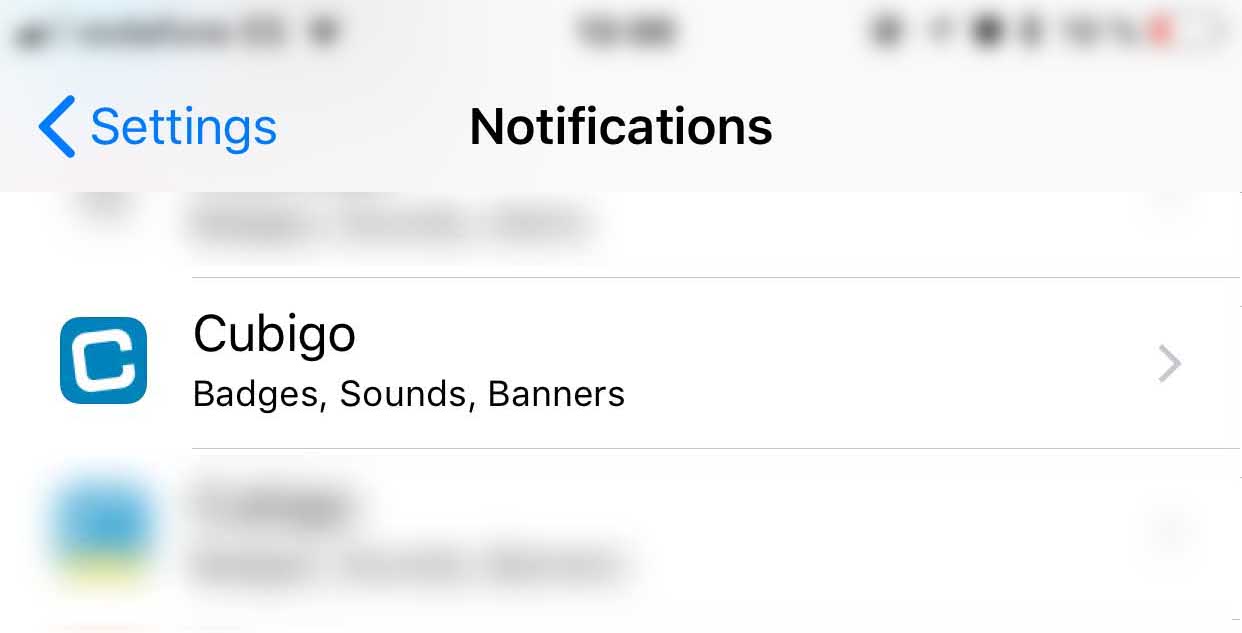 And then select "Allow Notifications"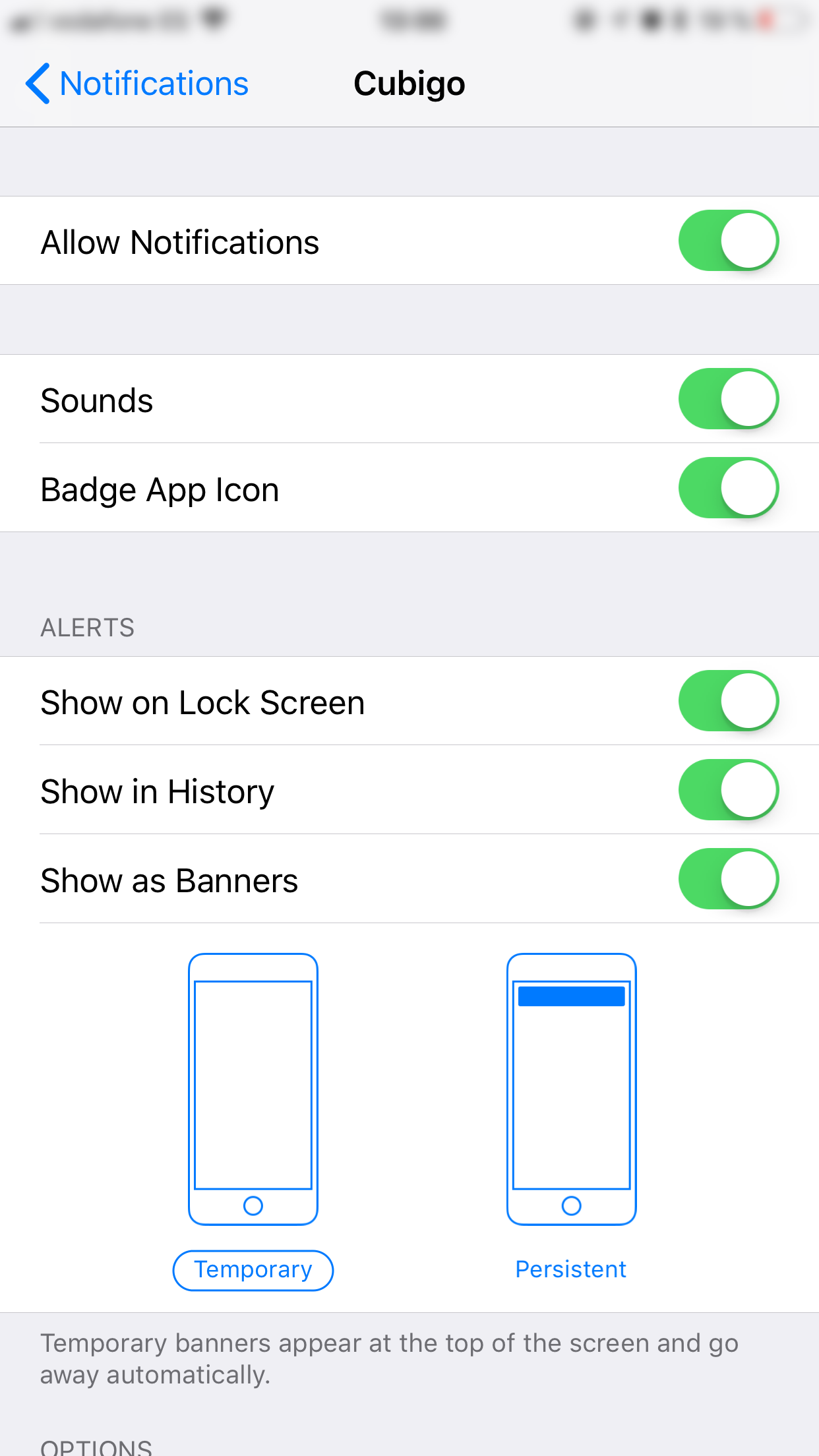 On an Android phone or tablet the settings are similar but may vary between brands.